LuxMark is a OpenCL benchmark tool that illustrates the potential of compatible processors in raytracing and progressive rendering.
The idea for the program was conceived in 2009 by Jean-Francois 'Jromang' Romang. It was intended as a promotional tool for LuxRender, the engine LuxMark is based on.
The benchmark is multi-platform (Win 32 & 64bit, OSX, Linux) and can be run on both CPUs and GPUs in any combination, e.g. OpenCL GPUs-only, OpenCL CPUs+GPUs, OpenCL CPUs-only. The benchmark is run for 120 sec and reports a score based on the rays/sec the device in question can process.
Luxmark v2.0 includes 3 test scenes of a raising complexity (~200,000, ~500,000, ~2,000,000 triangles). The 2 more complex ones are  included in the chart below.
Room
~2,000,000 triangles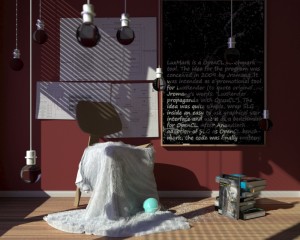 Sala
~ 500,000 triangles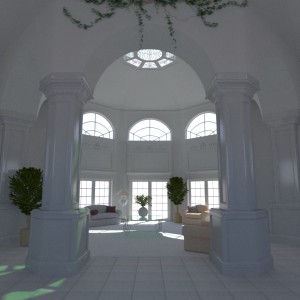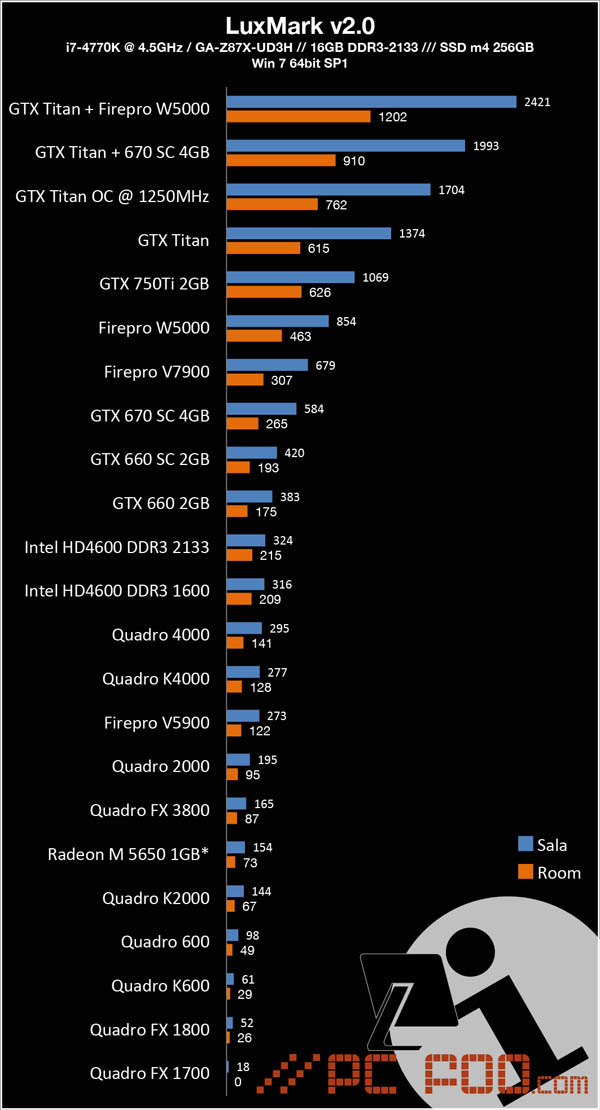 ---
Disclaimer: Unless otherwise stated, all the cards in these tables were tested on PCFoo's testbed with the listed specifications. Due to limited resources, the range of cards available is small. Should you wish to provide a card for a limited time in order to get it tested and included, feel free to contact us at: info@pcfoo.com. You can make it into our Sponsor list 😉