Samsung releases the 840 EVO's Performance Restoration tool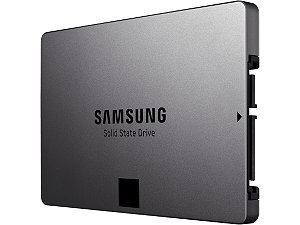 With the release of the Performance Restoration Tool, Samsung attempts to fix their popular SSD line's read performance issues, restoring trust to their owners.Over the last few weeks, owners of the 840 EVO, a very successful TLC SSD line by Samsung that was doing great in all metrics and gathering great reviews, noticed that its Read performance would degrade overtime. The issue was apparent with old files, that have been sitting in the drive for a month or more.
Here's how Samsung describes the issue:
SSDs usually calibrate changes in the statuses of cells over time via the flash management software algorithm. Due to the error in the software algorithm, the 840 EVO performed read-retry processes aggressively, resulting in a drop in overall read performance. This only occurs if the data was kept in its initial cell without changing, and there are no symptoms of reduced read performance if the data was subsequently migrated from those cells or overwritten.
The utility is available here, while the installation guide can be found here.
The software is available only for Windows OS right now, but a DOS utility that will allow x86 Mac & Linux users to perform the restoration through a boot disk/drive is promised to be available soon.
The Restoration process might last more than a hour, depending on the size of your drive and the amount of data on it, but be patient. It worth's it.
UPDATE OCT 20: It took roughly 2 hours to update the firmware and restore the performance on my 840 EVO 500GB drive – which was around 80% full. System responsiveness was low during the process, so don't expect to be able to do much while it is working (and it is not recommended either way). Just let it do its thing.