I pushed myself to finish the Sketchup model I was using for planning the FooBox – my latest home PC Workstation – and I've decided to make it available for any interested party to use.
Feel free to download it and use it as you please. Any reference to the creator or linking this post is of course welcome.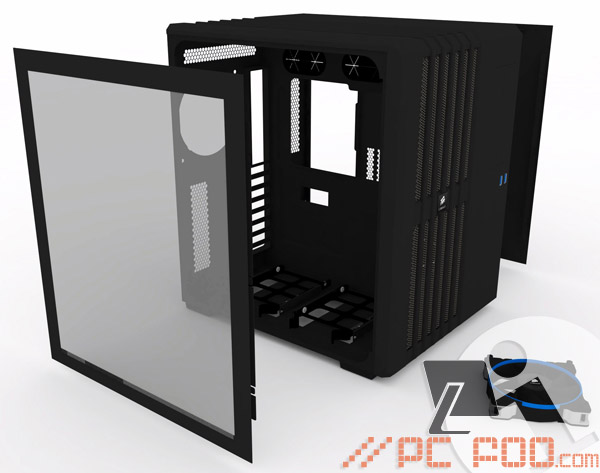 Affiliate Links
If you've found any of the articles or DIY information useful, please support pcfoo.com and myself by using the supplied "affiliate" links in the site. When you use these links I get a small commission, regardless of what exactly you've bought, and of course I have no access or involvement in the process other than "recommending" a product.
In fact, a commission is made from any purchase store-wide made after a session was originated by one of my links, so if you want to support pcfoo, please visit Amazon.com
using these links regardless of your intention to buy a new PC or not!
Are you outside the USA and not using Amazon.com
?
Simply scroll down to the bottom of the Amazon page and switch to the Amazon site store that you would normally shop from in your country. It is far more elegant than filling the pages with adds or having automated routines replacing text with commercial links.
Thanks for your support.
Dimitris