The TYAN FT77A
There are though a number of GPU computing dedicated barebones, that allow you to mount as many as 10x double slot wide PCIe cards, among which the TYAN FT77AB7059 & FT72B7015 barebones that allow you to house up to 8x GPUs and two LGA 2011 or 1366 Xeon CPUs respectively in a single, 4U rack-mountable case. In this build we will be focusing on the FT77A chassis and s2011 CPUs, but for the most part the older 1366 FT02 platform will be producing identical results when equipped with the same GPUs.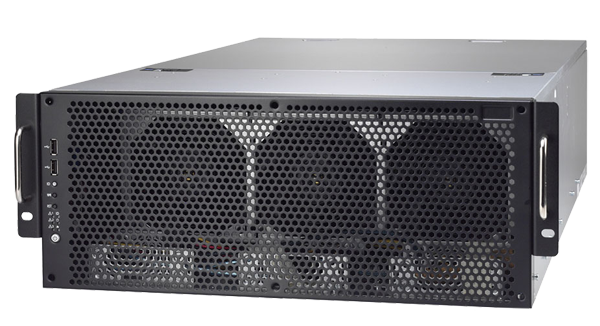 In a nutshell, the FT77AB7059 is a 4U case supporting dual E5-2600 series Xeons based on the  C602 and being powered with 3x hot-swappable 80+ Platinum 1200W PSUs, featuring a rated capacity of 2400W, with the 3rd PSU providing redundancy.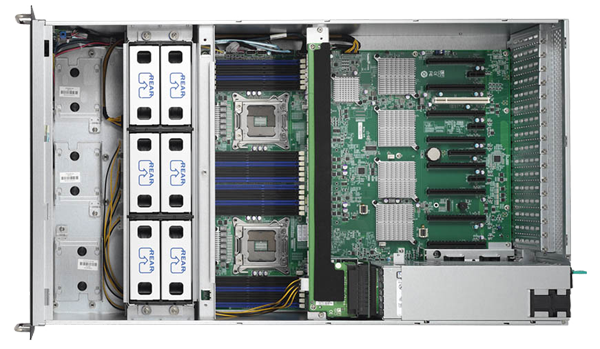 Through an impressive count of 24x dimm-slots, registered ECC RAM buffer can reach 768GB, while with regular unbuffered DDR3 dimms we can go as high as 192GB. Max supported speed is PC3-12800 (1600MHz) @ Quad Channel per CPU.
As far as storage options go, you won't be impressed by the 2x SATA/4x Mini-SAS ports offered by the C602, but this is not a file server barebone. Internally you can mount up to 6x SATA 2.5″ SSD/HDD drivers, or 4x 3.5″ HDDs, that should suffice to feed the average GPU rendering node just fine.
The niche of this system though 4x PLX8747 Chips. In pairs directly linked to each Xeon CPU, each one of these is capable of supporting 2x Gen3 PCIe 16x lanes, for a total of 8x ports comfortably spaced apart to allow for the installation of 8x double-slot GPU cards.
A clever power distribution board spans the distance along the slots, providing 2x 8-pin PCIe connectors and the appropriately sized cables allow powering all your cards without extreme cable clutter. 8x power-hungry cards in such a tight space require all the air-flow your can give them, and this system will be far from running very cool or very silently at full load…c'est la vie.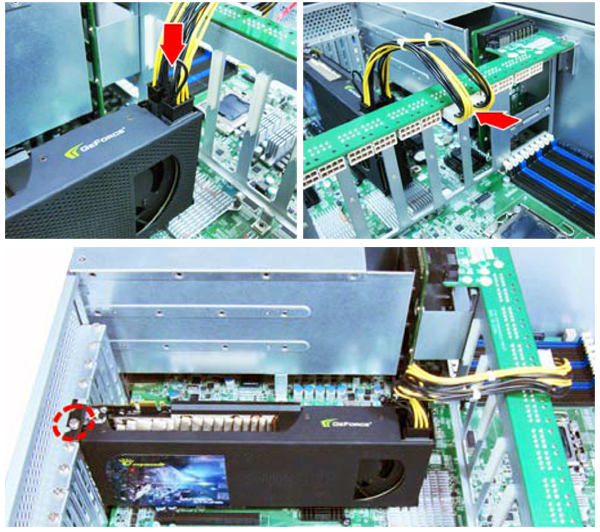 As expected, this highly specialized compute platform comes with a pricetag to match its impressive GPGPU and memory footprint. The barebone itself will set you back around $5,000 , thus making it a choice limited to very serious and wealthy enthusiasts and of course professionals that will actually have a return of investment.
The older TYAN FT72B7015 platform for LGA1366 5500 Series Xeons will set you back $4,200. Keep in mind that prices vary greatly as the supply and competition between vendors is very limited.
Remember that with both cases, in this price you get  the well engineered 4U case, the included high quality PSUs and the custom C602 2P board. Just add CPUs, RAM, GPUs and a main SSD or HDD drive for a complete system